3D guidance from Autodesk Maya software as a startup to rebuild in Photoshop the Manhattan Eat Me with as many original textures as possible.
Step by step buildup to fill the letters E A T M E.
Because the roofstops are larger than the originals I used textures from my private collection to recreate the weathered roofs. Afterwards we had to check the extensive photographed 4x5 negatives archive photographed by Jaap Vliegenthart (100 pieces at least) in search of water tanks, heating systems, antennas and air conditioners to be placed on rooftops. Not too many of course otherwise readability on billboards would fade.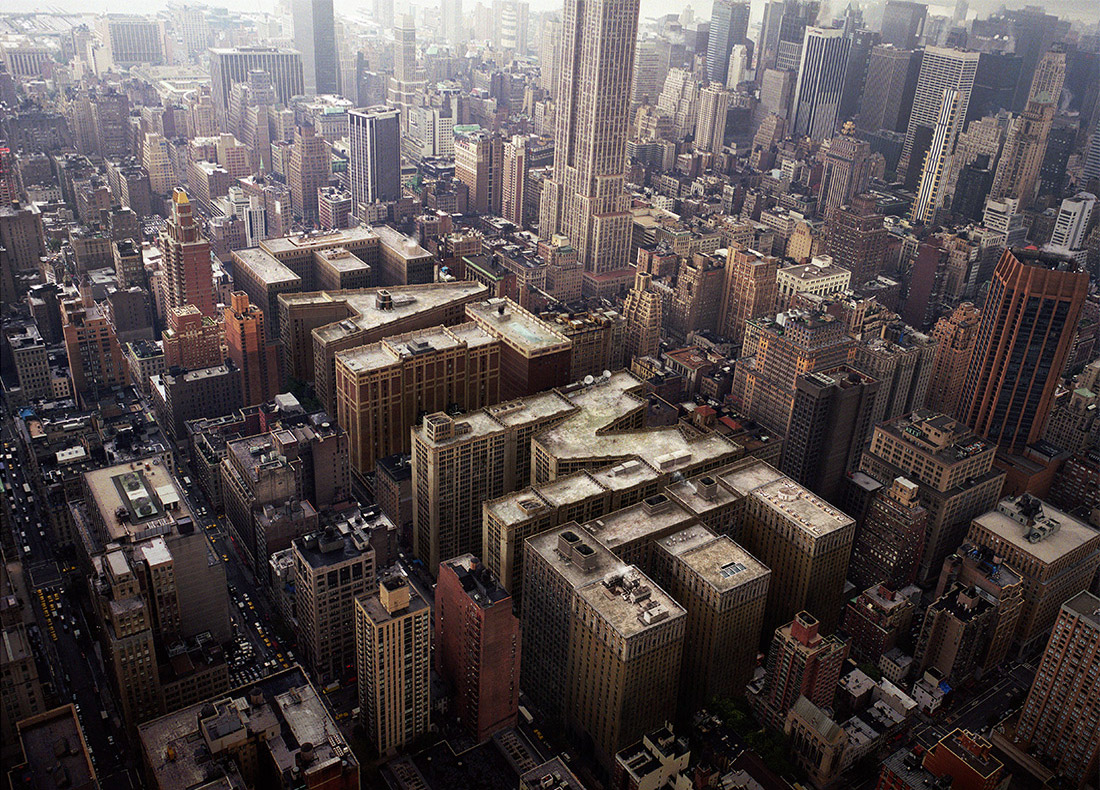 The base input: