Nightwatch, input files and project buildup:
Raw setup to change The Nightwatch men to the leading woman.
The role of Captain Banning Cocq is taken in the painting by Neelie Kroes. At her side is Syliva Toth, who brought in 1986 Content Management to the trade centers. Right behind her Karin Jakobsen of Brightpensioen.nl. Right Jakobsen points Corinne Vigreux, TomTom the road. Janke Dekker, actress and theater producer, holds the Dutch flag fixed. The girl on the version from 1642 was replaced by a small boy.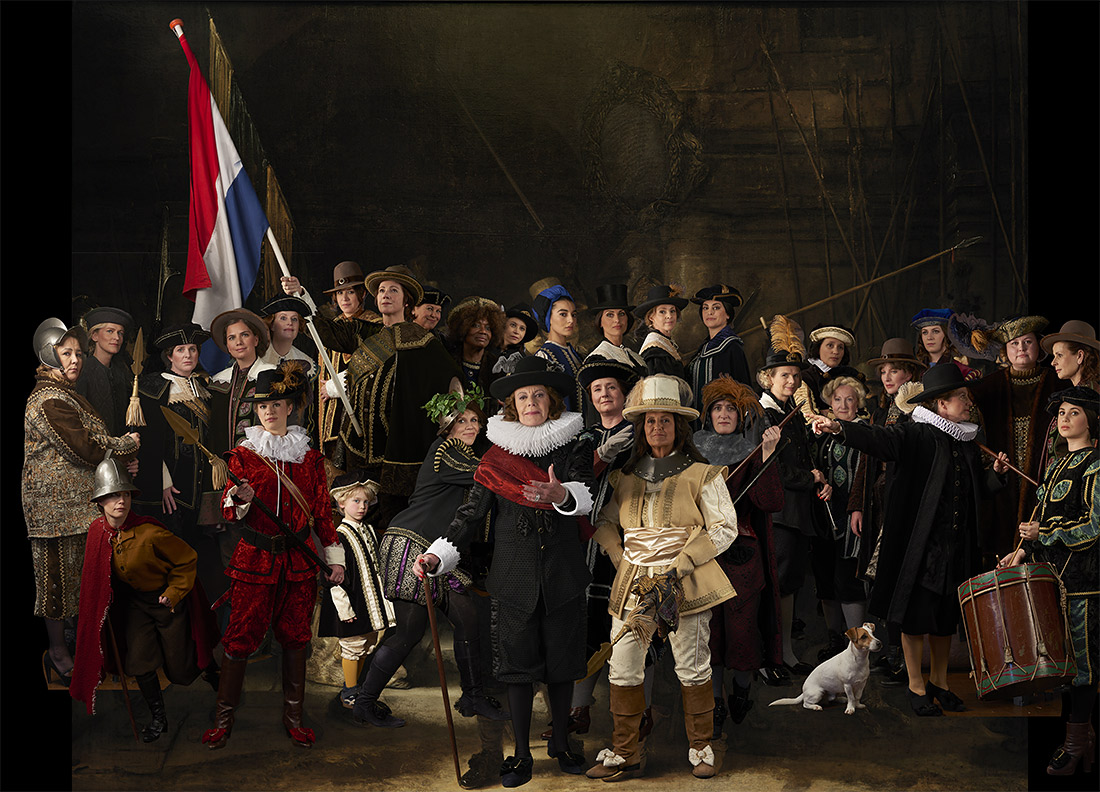 Once everybody is placed on position integration with light and shadow starts.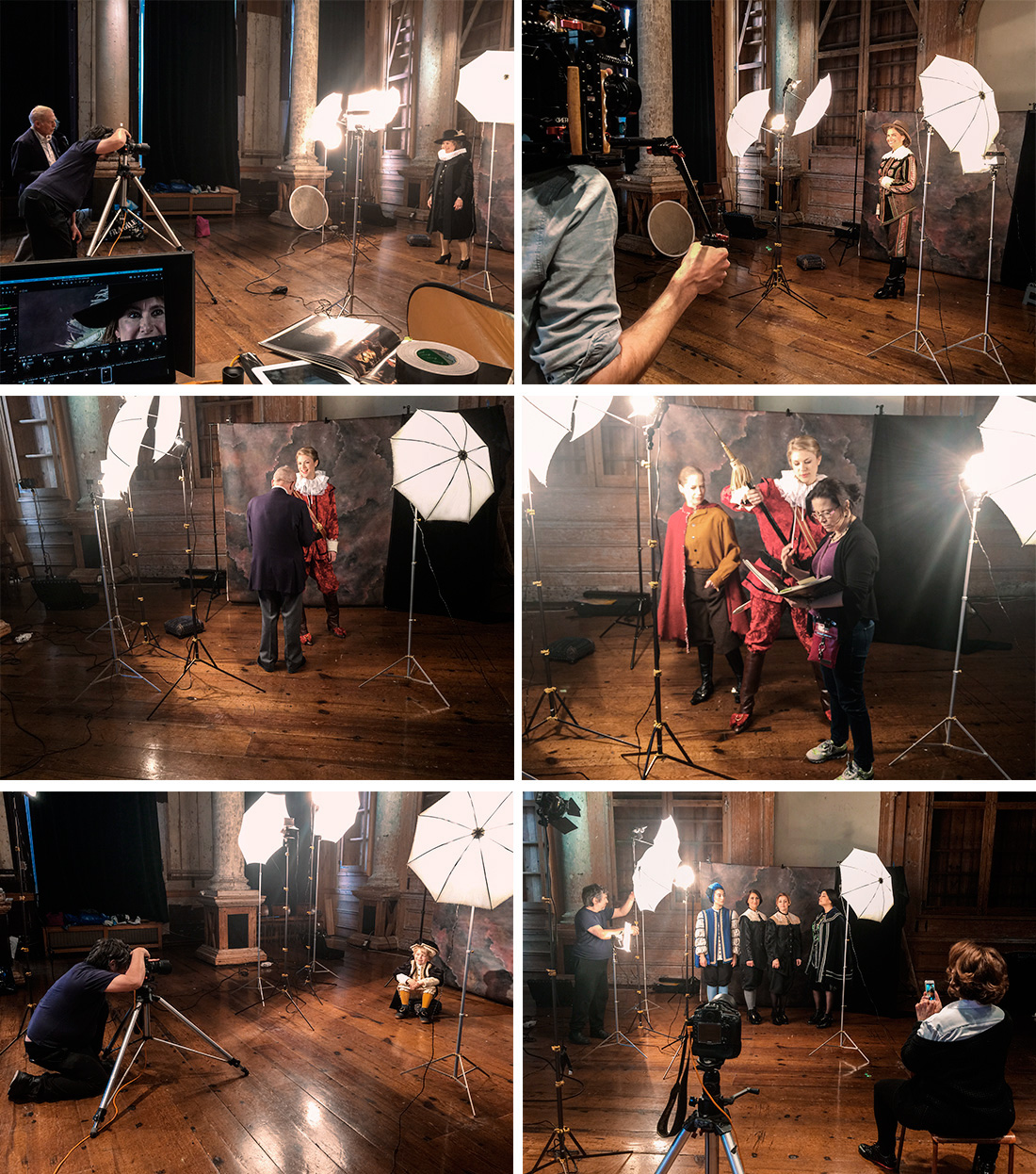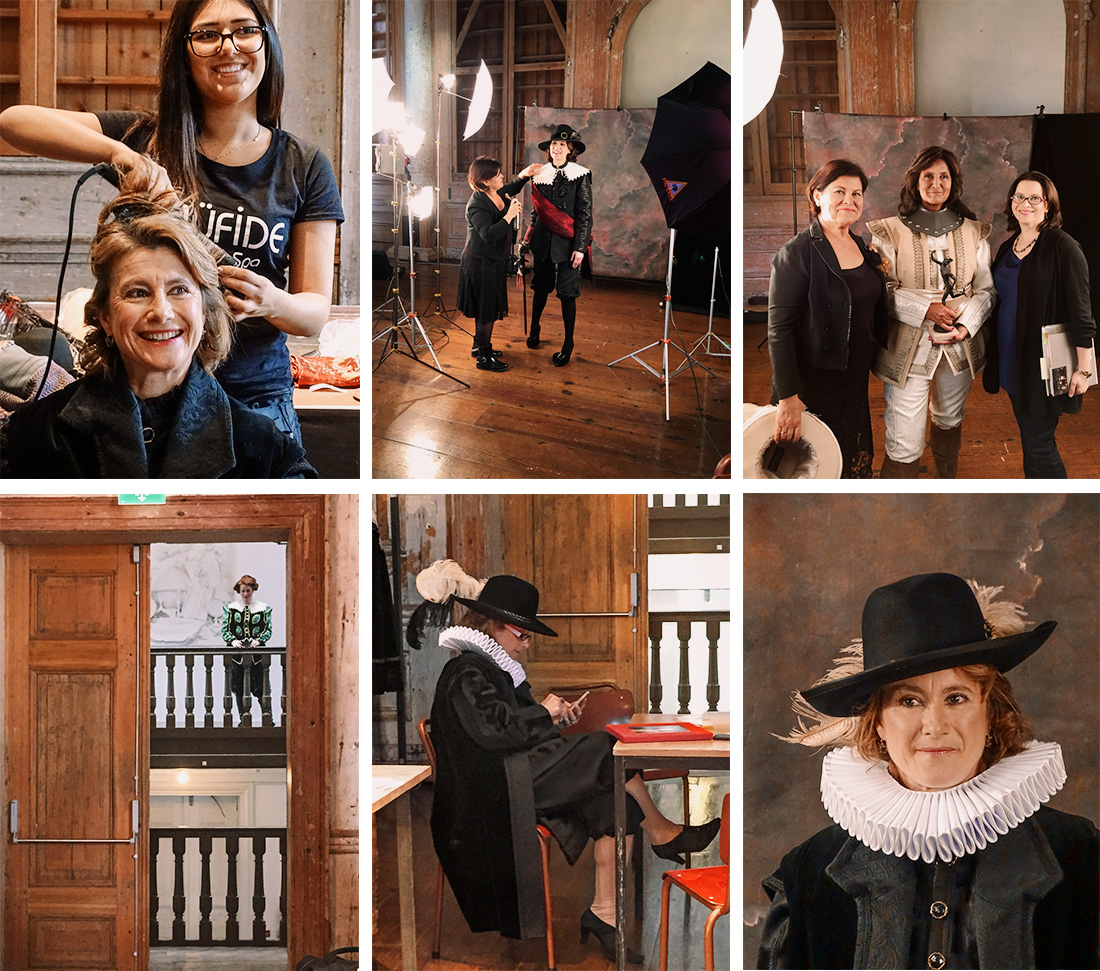 Short movie about the process: