The woman's departement showing sexy lingerie, trendy clothing and jewelry. But also well known cosmetics and delicious perfume.
A small view on the Bijenkorf her diversity, a bookstore, music, delicious pastry and after shopping a drink and freshly made food in the cafeteria.
The men's department showing stylisch suits, clothing, liquors and to finish it with exclusive watches and fashion accessories.
Because the Bijenkorf is very crowded during the day it was decided to do the photography shoot in the middle of the night. The sales could just carry the day and at night there was balance to photograph every department systematically. For each of the 3 photo's polaroids where made first to take control in light and color balance. During the shoot Jaap Vliegenthart did rough sketching with the polaroids to make sure everything felt together as required under the principle of Escher. This was in the analogue era where everything on forehand had to be perfect.
Citroen C2 Eat ME, rough sketch: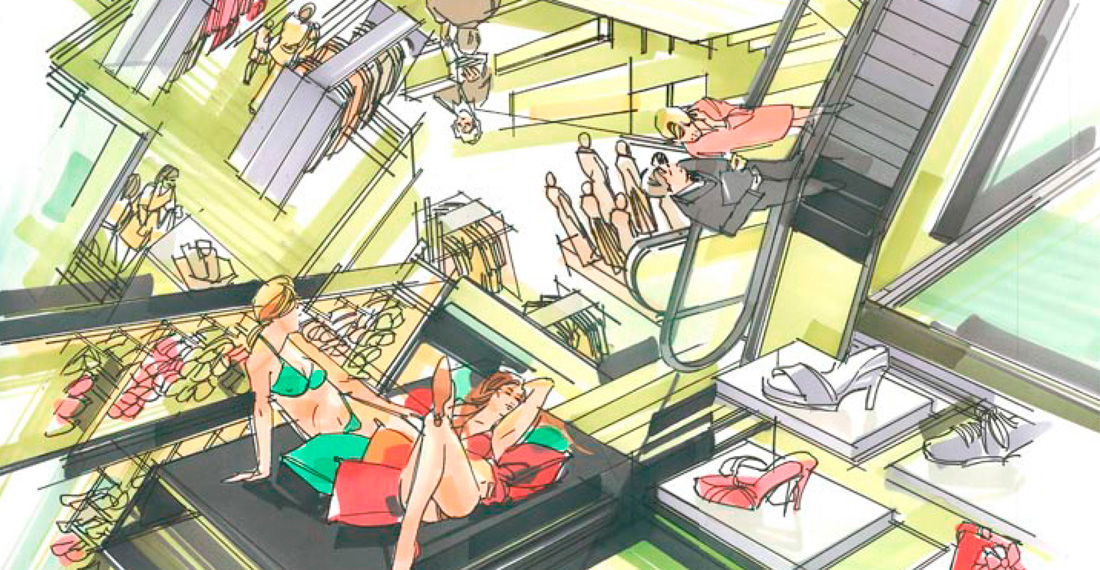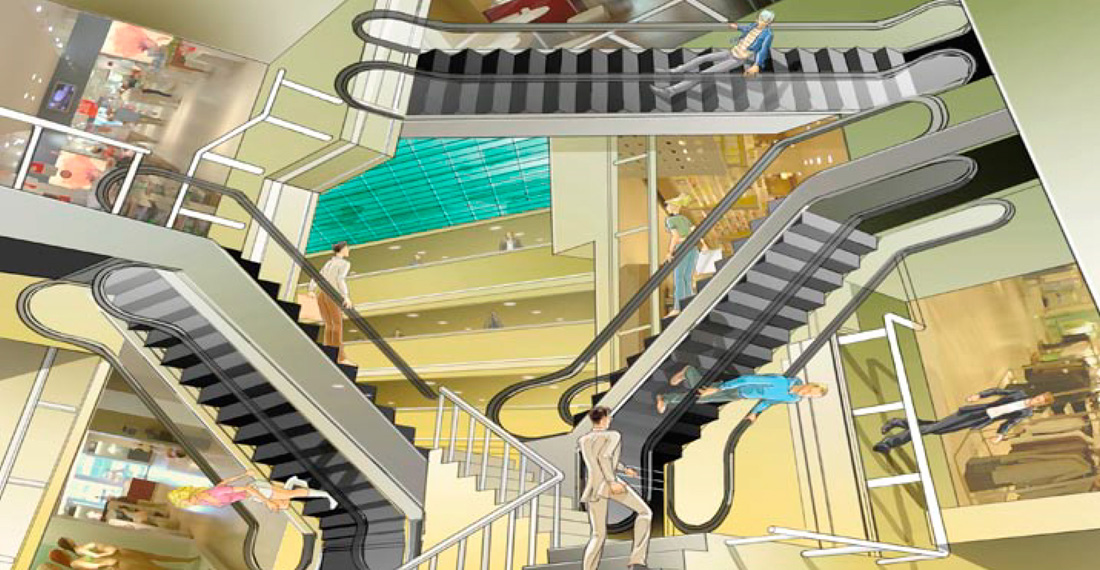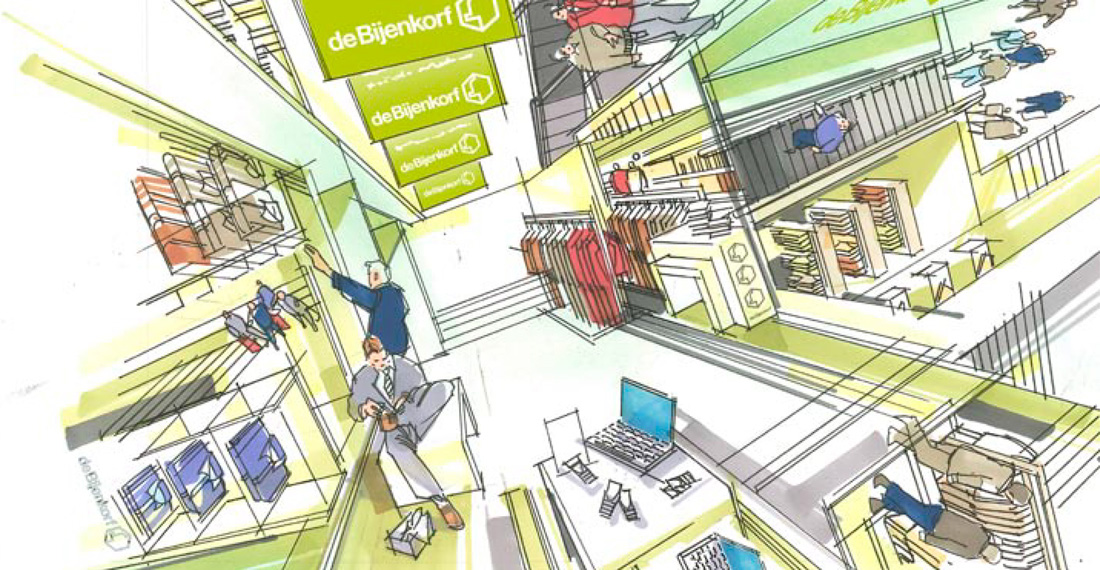 Bijenkorf, layout's: