Nike Shox - Foot Locker, project details and input files: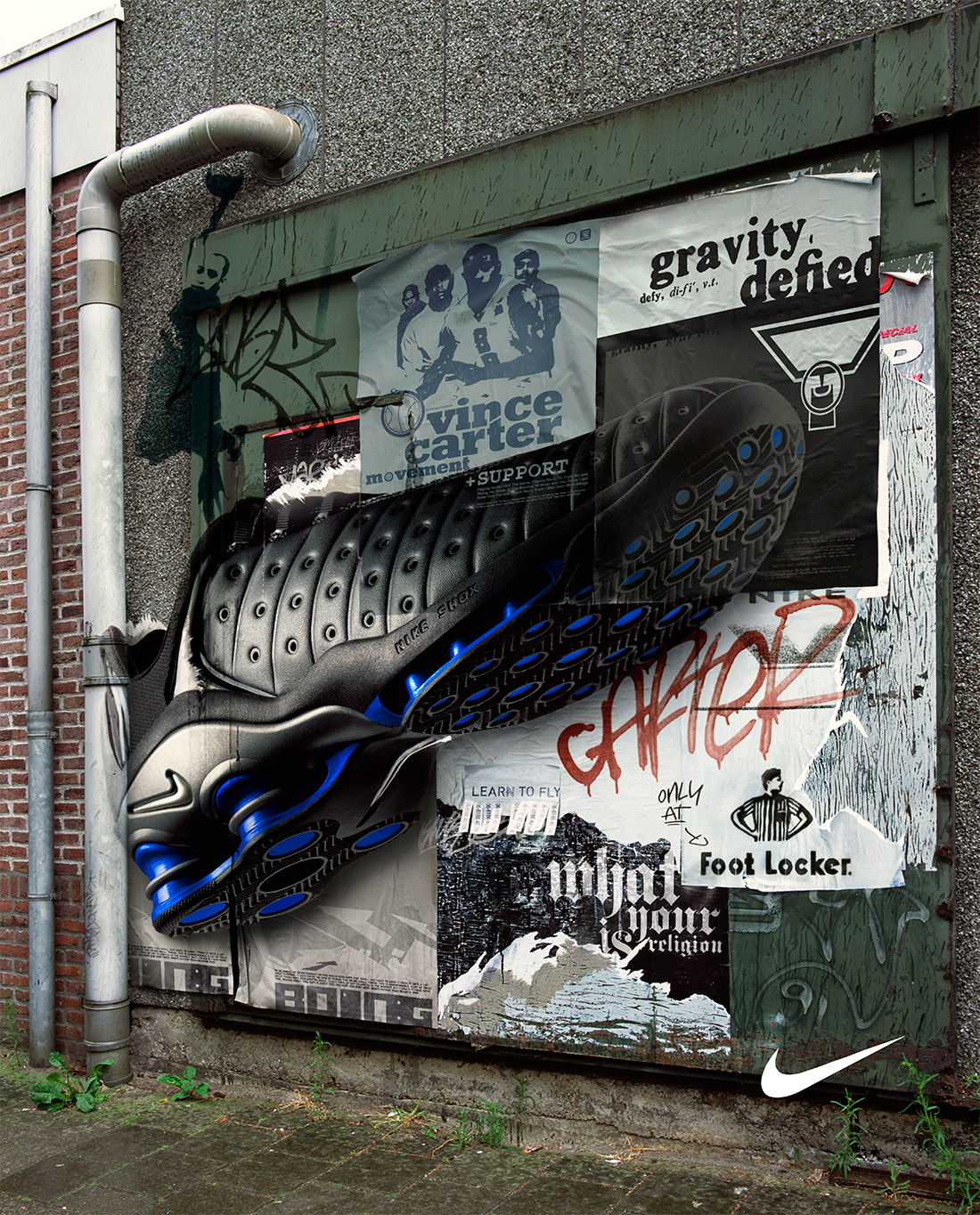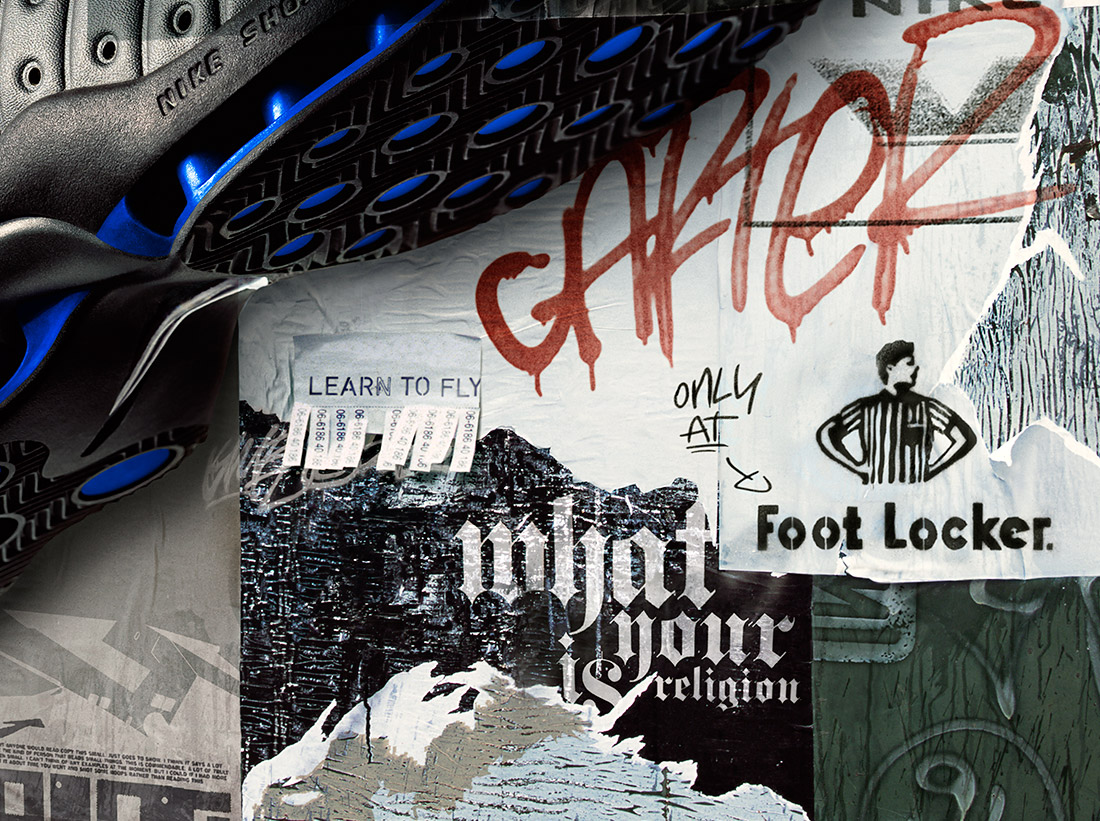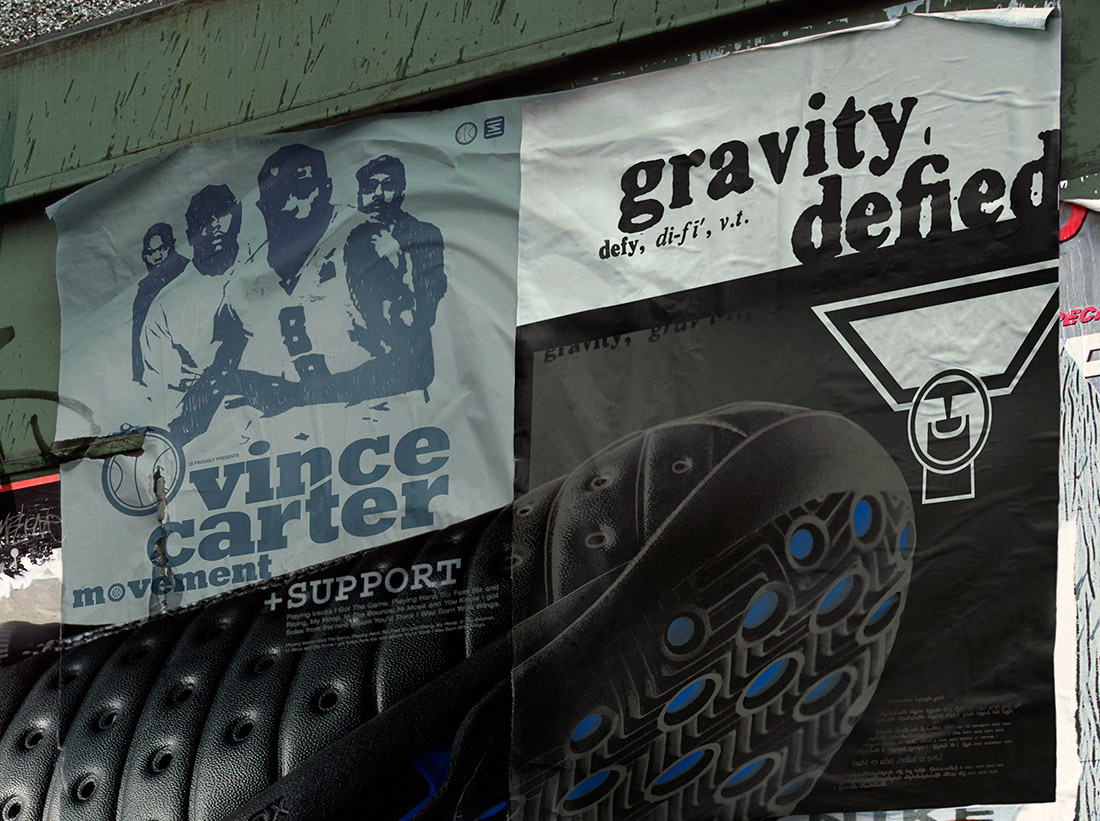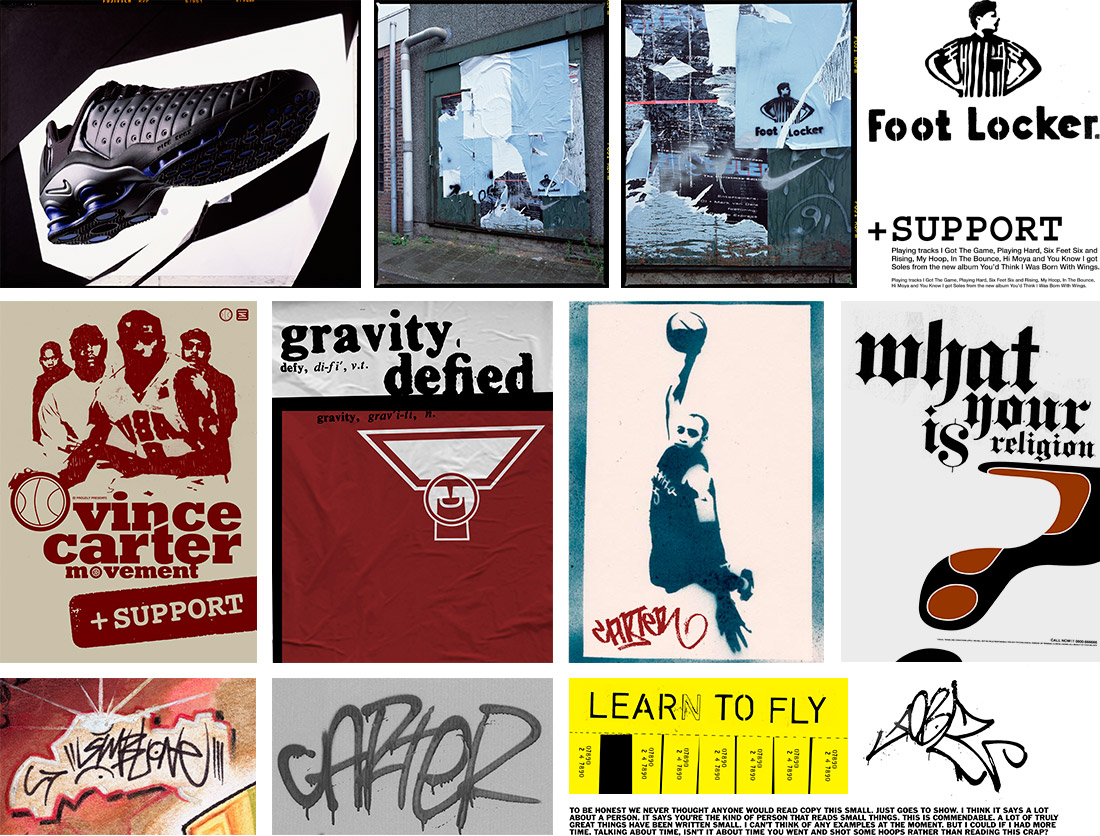 A awesome project in collaboration with Wieden & Kennedy. The background photography was made by Paulo Martins. And the shoes where professionally photographed in a studio. All illustrations and texts are created at W&K. The graffiti spraying and structures were done by me Jan Stel.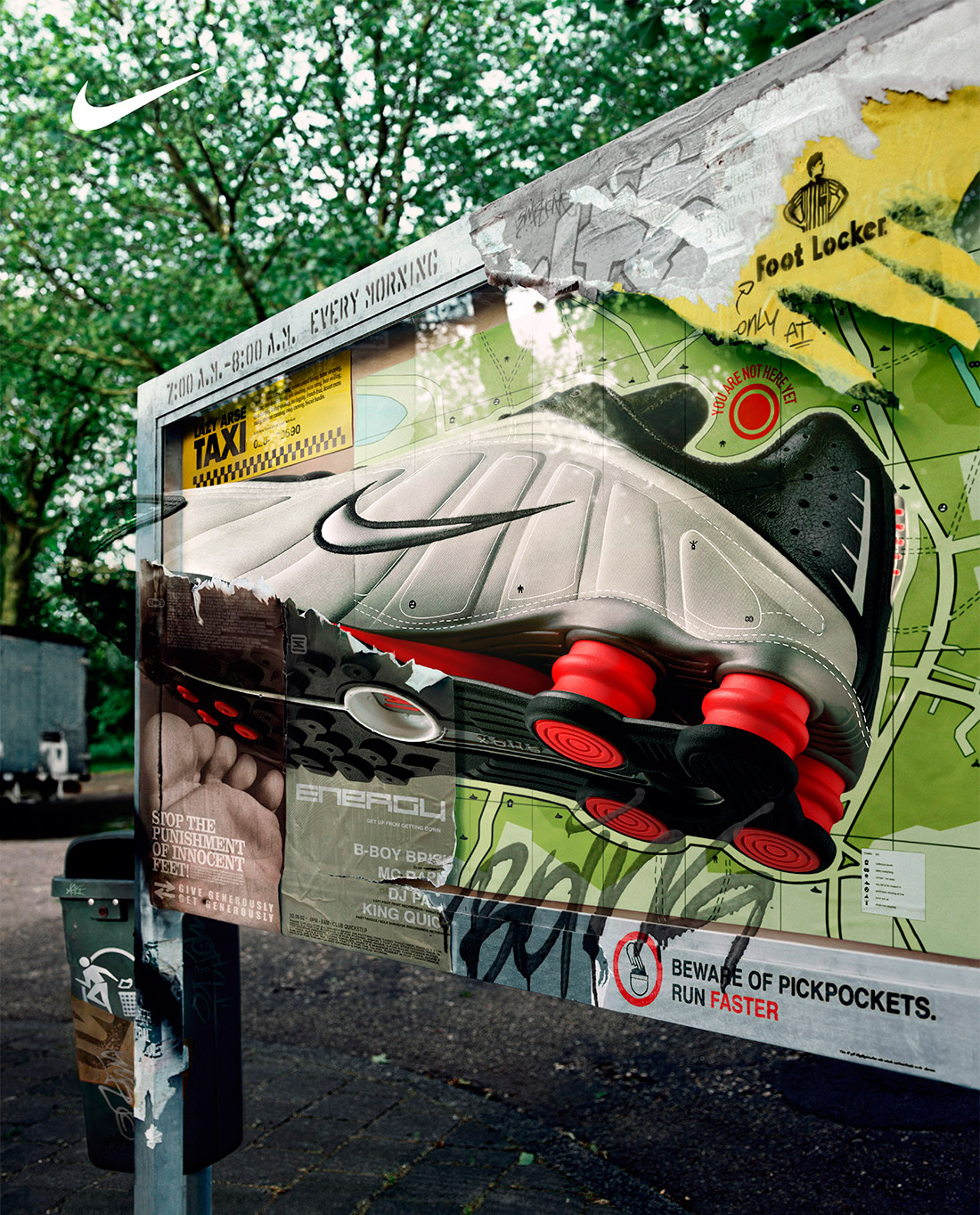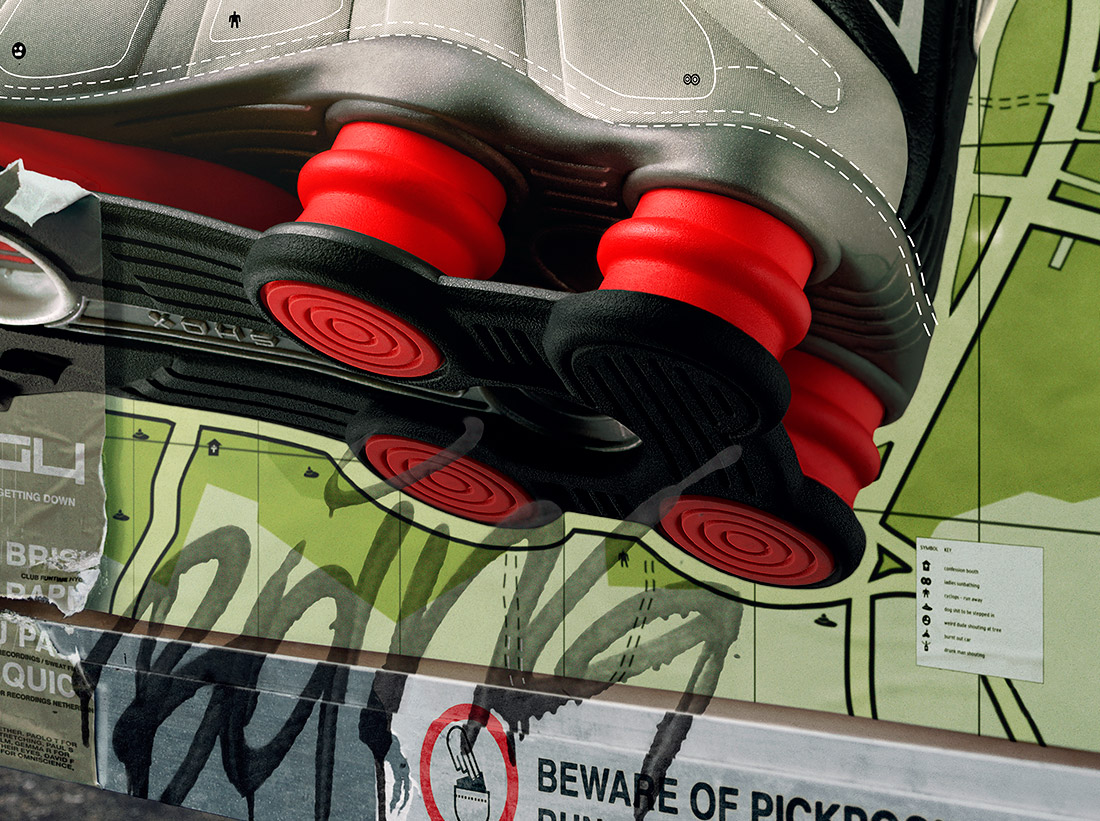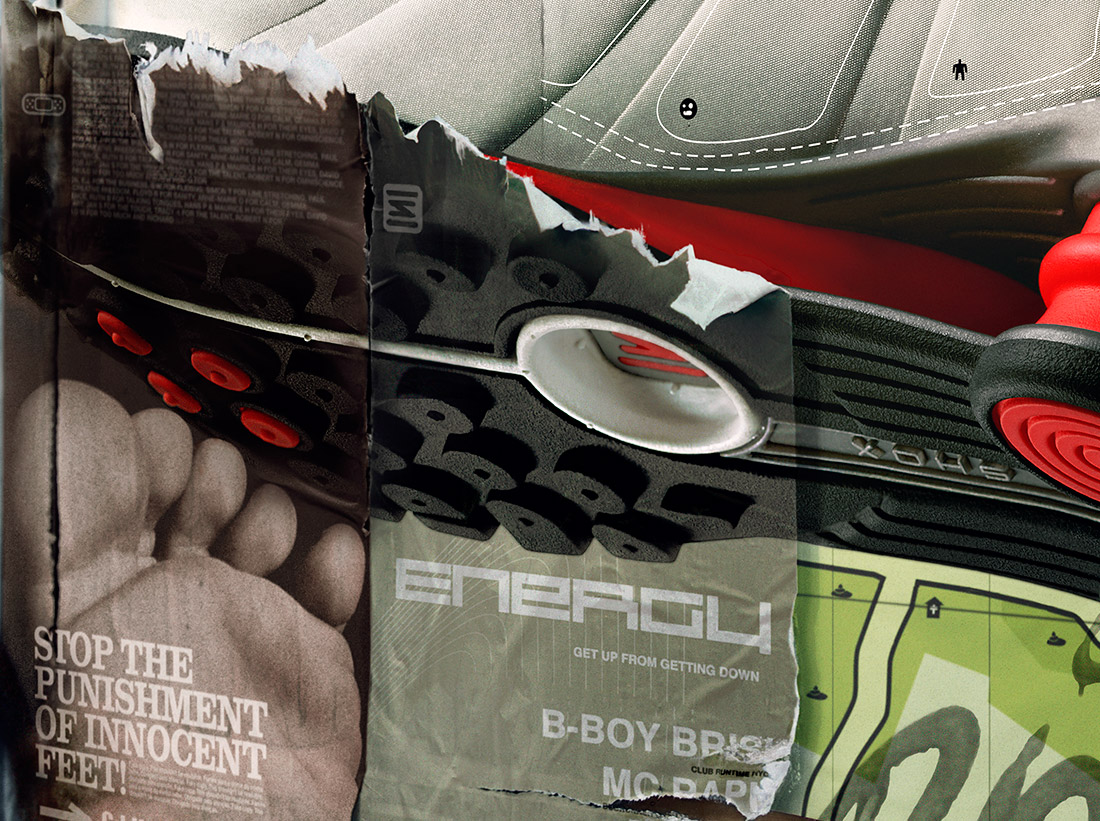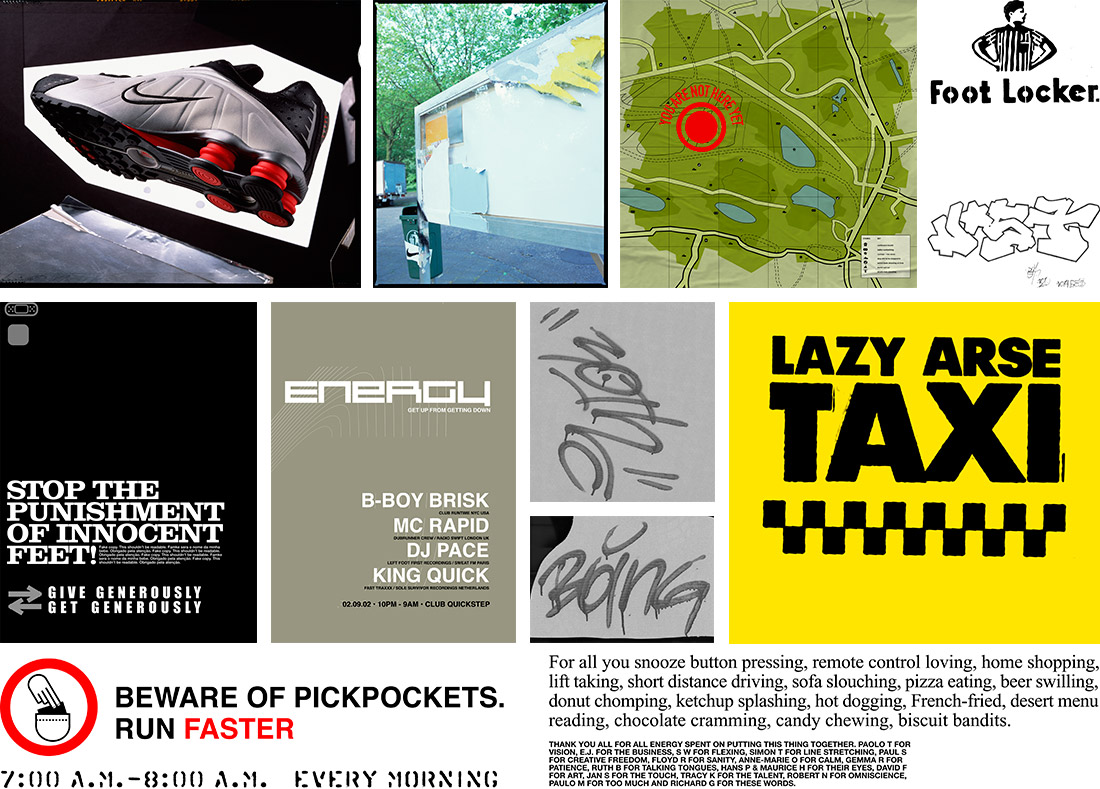 Nike Shox - Foot Locker, old school animated gif's :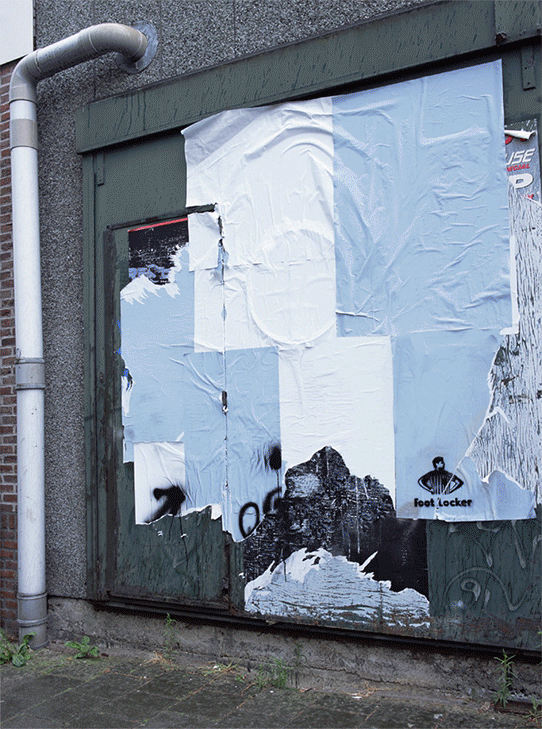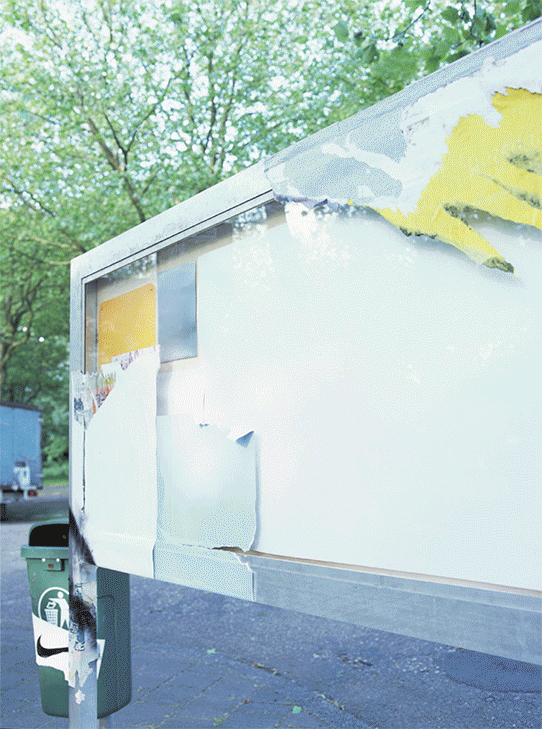 To view the working process again just reload your browser.