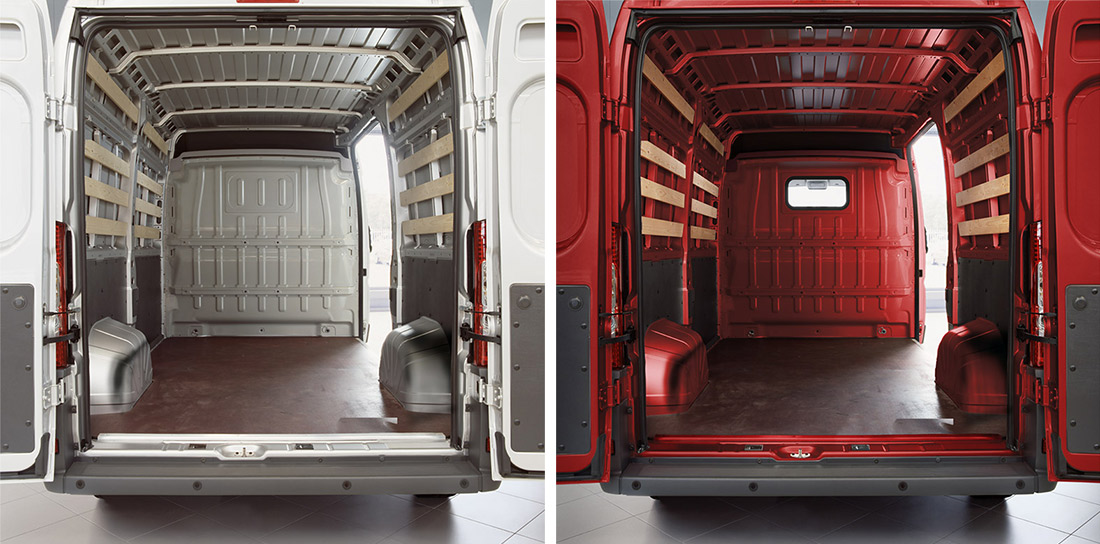 The white demo Citroen had to be recolored to red for more depth.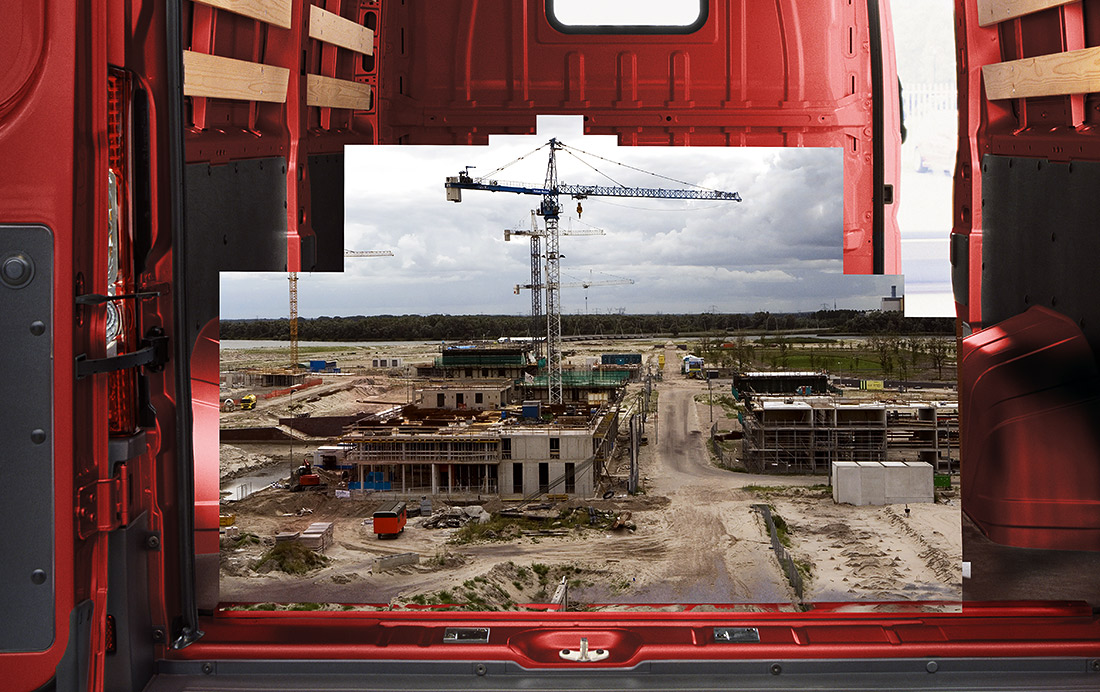 From the largely photographed collection the elements where brought in.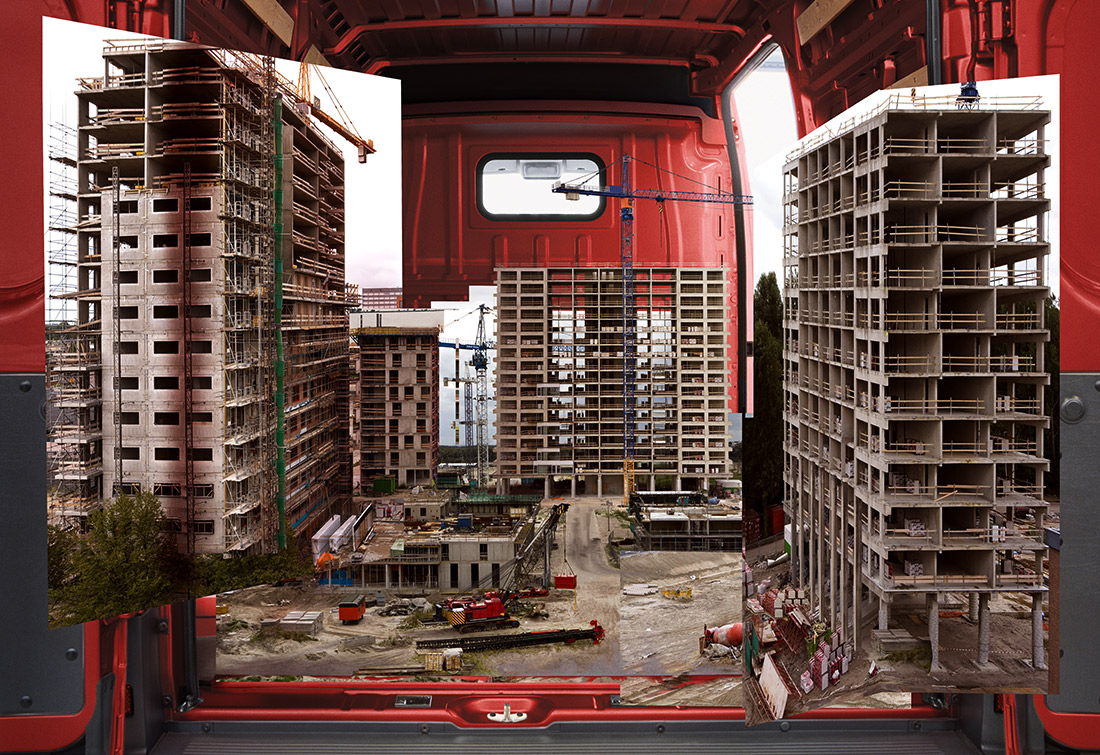 The main buildings where positioned in the exact perpective and light needed.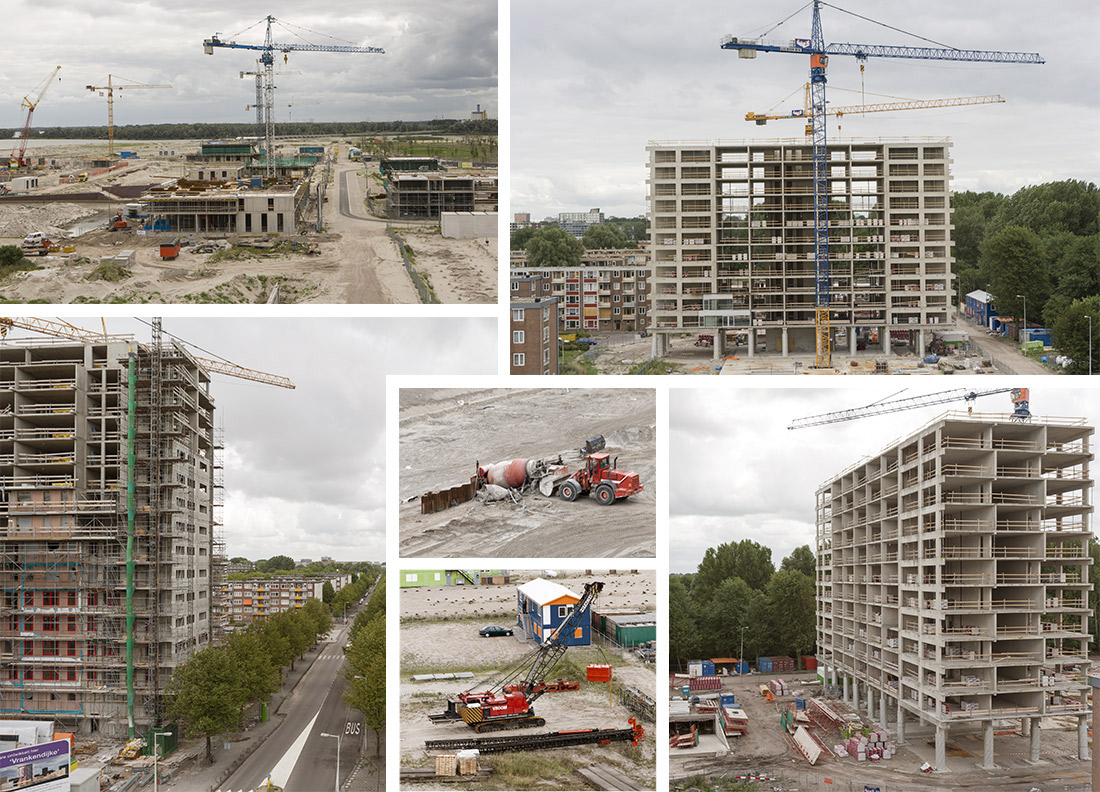 A small view on the elements used. We also have used many details like working constructions and engines.
Detailled close-up of the final Citroen Jumper: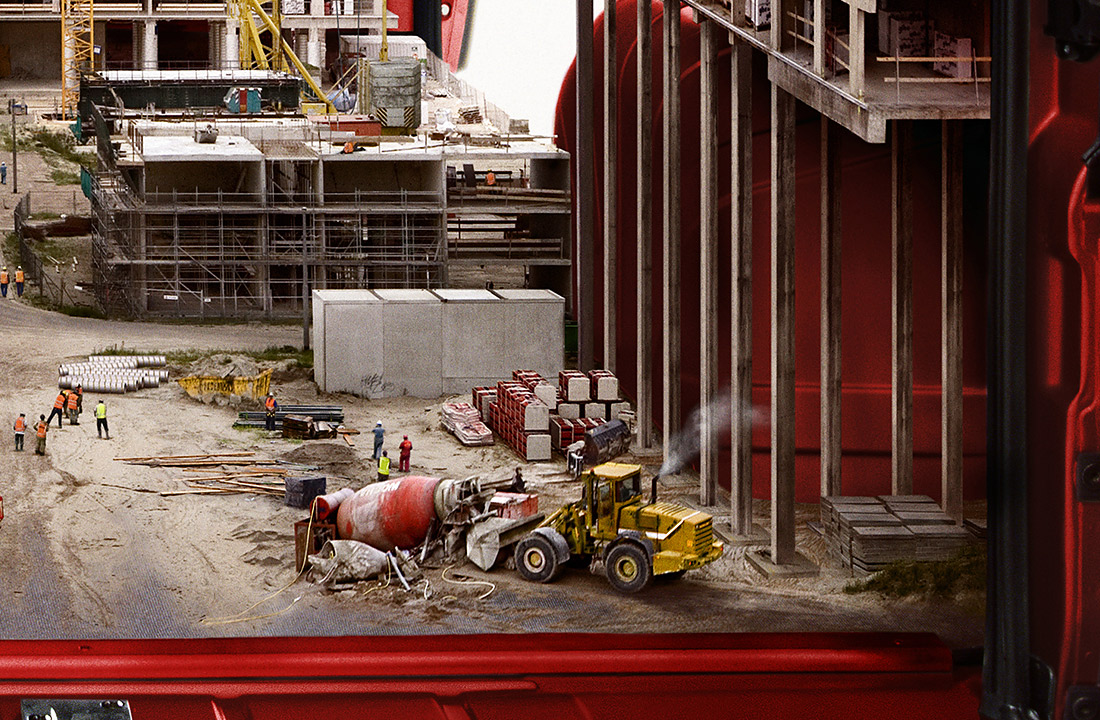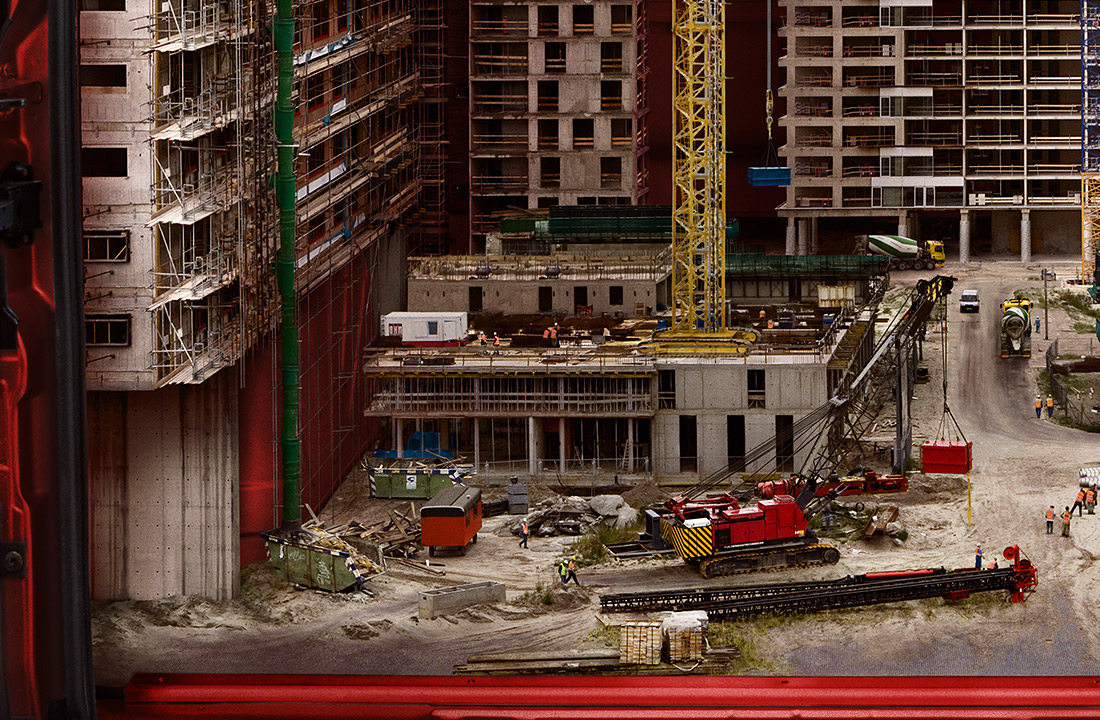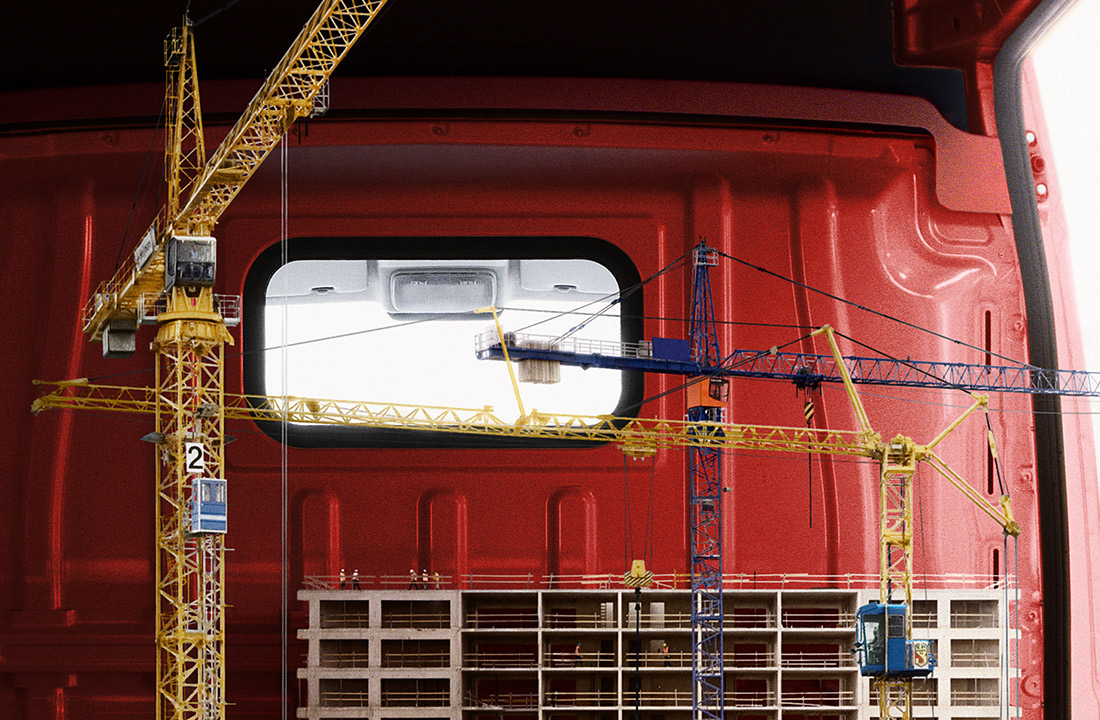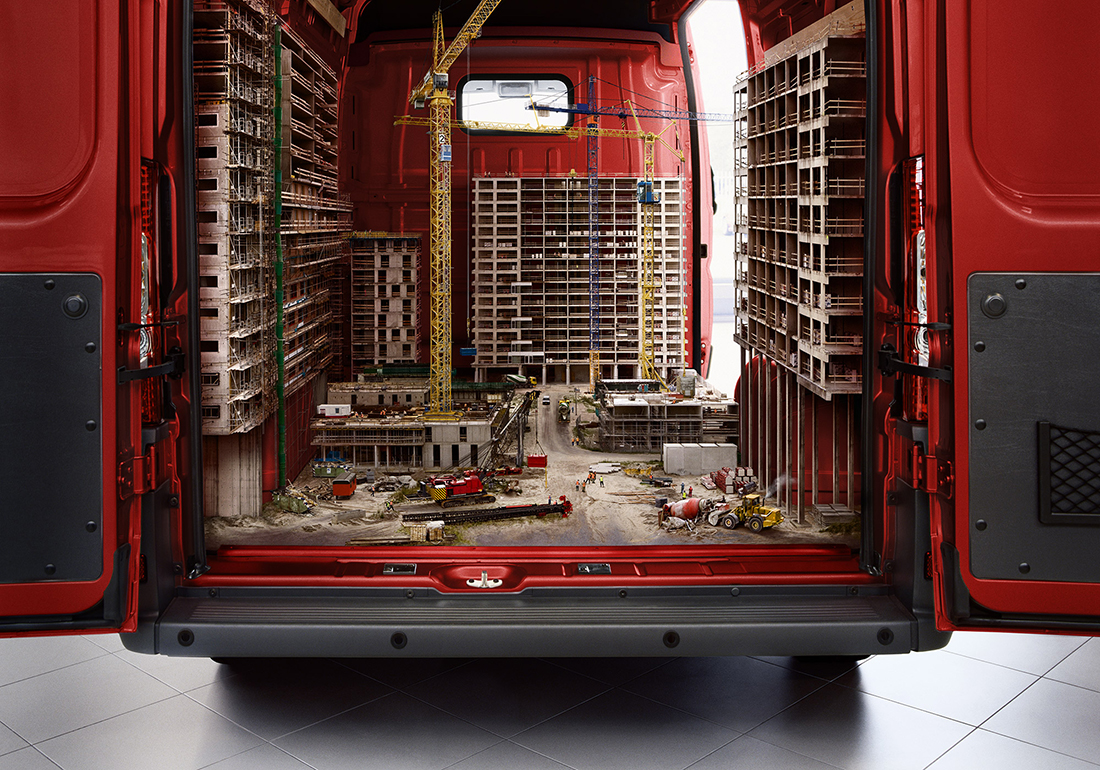 Citroen Jumper, the original rough sketch: